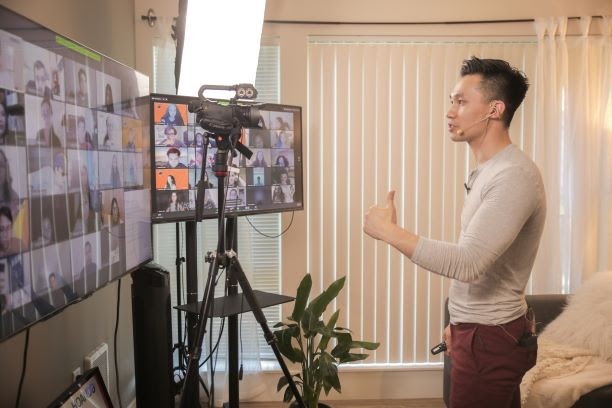 1. It is possible to create meaningful connections in the virtual world
Just because we might all be virtual does not mean all connection is lost. During our events we included exercises that allowed attendees to participate and engage.  People shared personal things like overcoming depression, PTSD, losing a parent, challenges with work, family, personal lives.  After one event some students and staff chose to stay an hour late with us to keep talking, ask questions, and connect further! There are always opportunities to connect and engage with attendees in a virtual setting.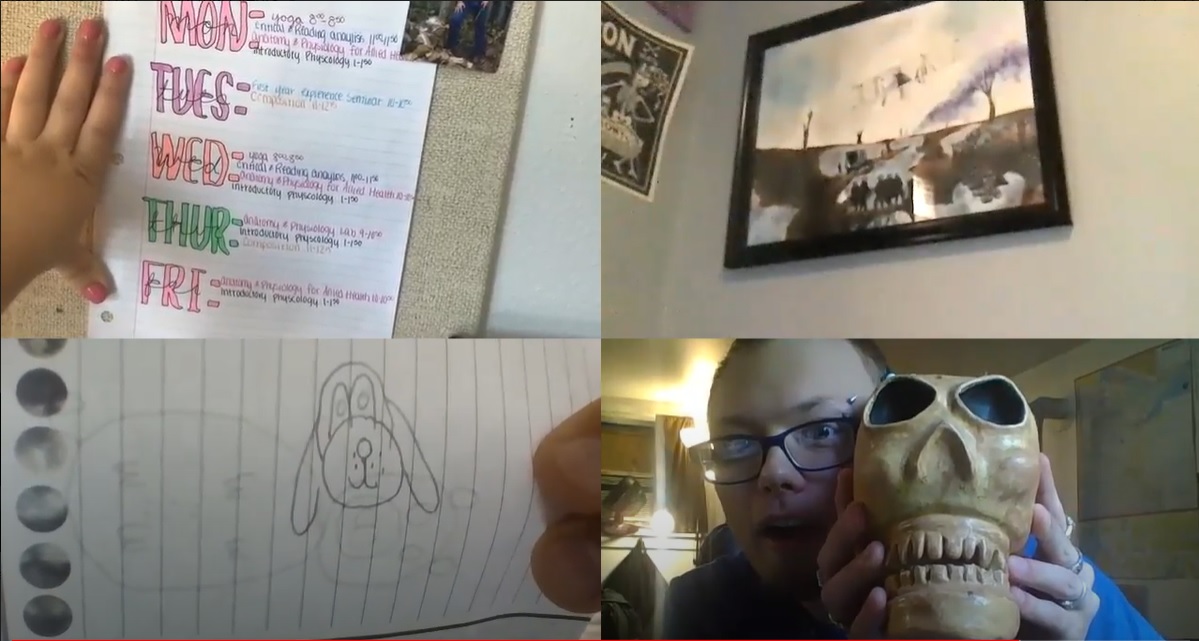 2. Never run a virtual meeting or event by yourself 
This is something we share in our Free Engaging Virtually PDF Guide (which has been downloaded by over 3,000 SA Pros.), and it rang true this past week when we had issues with our technology and had to improvise.  Hoan got kicked out of zoom and I had to jump in and finish an exercise with the attendees until he was able to log back on.  Because we had a supportive team with each member having a different role, we were able to adjust on the fly and have a successful event!
3. The importance of a dress rehearsal
Just like Broadway productions, plays, or live theater, you have to have dress rehearsals and do a run through to ensure things will go smoothly.  Have an agenda ready for everyone to review and work from so you are all on the same page.  There is a lot that can go wrong and having a dress rehearsal is a guaranteed way to prevent any major disasters from happening.  Our team scheduled a dress rehearsal a day or two before the events to go through our agenda, work out any kinks, and make any necessary changes. 
4. Bring the energy and more!
It's very different communicating with others through a camera, so you have to make sure you up your game when it comes to engaging people.  You have to exaggerate your enthusiasm, your movements, how you say things and bring ten times more excitement to the table.  If it feels uncomfortable, like you are doing too much, it's probably just the right amount.  Your audience needs to be able to feel your energy through the camera.  When you are excited and energized, they get excited and energized.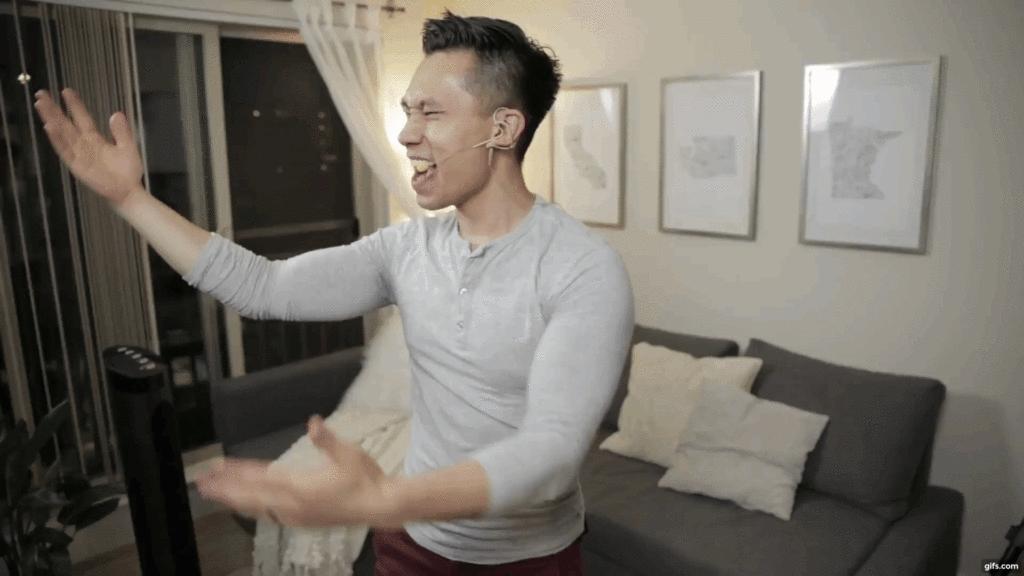 5. Engage different senses
It can be challenging to sit through a long virtual event or meeting so it's important to make sure you add in activities that engage different senses.  While working with Bemidji State University, we facilitated a digital team building experience where one of their challenges was to work as a team and have everyone strike a different yoga posture. This allowed people to stand up and move around and change it up from sitting down and staring at their phone or laptop during a virtual event. In addition, we had people that engaged in the chat box and live shares. You can get creative with ways to keep people moving and active so they are not just sitting still the entire time.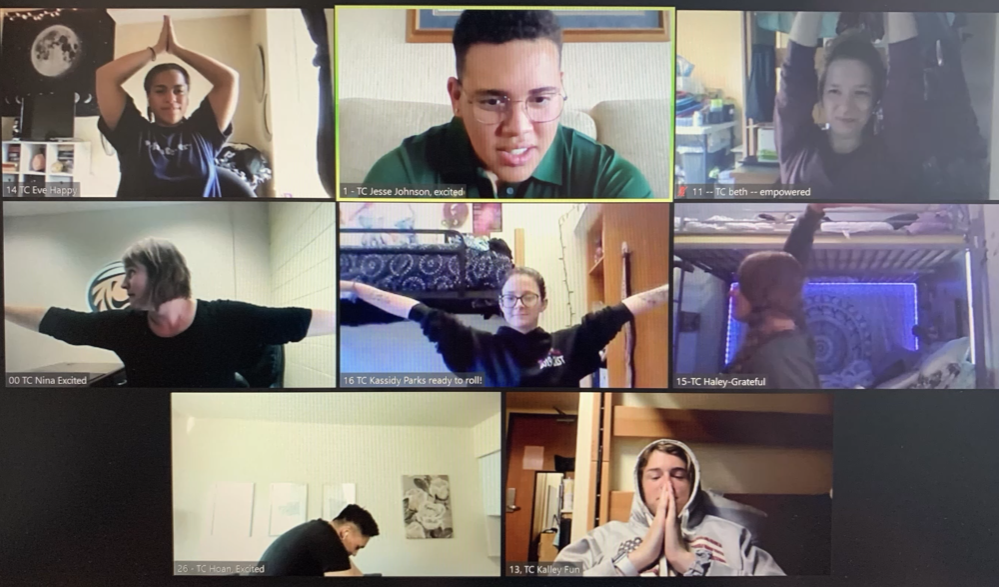 6.The power of free swag or gift cards!
This is a fantastic way to get people engaged, excited, focused, and to follow through with a call-to-action.  Let them know that if they sign up for any follow-up event or complete a survey, they will be entered into a raffle and win a prize.  We let attendees know in the beginning of an event that we would be keeping track of who shared and participated and that we would be giving out gift cards to those who were most engaged.  By doing this we had a great response to engagement, and a lot of fun!
7. Have a call to action
You put so much time and energy into planning and preparing for your virtual meeting or event, you need to make sure attendees are engaged and take some sort of follow up action to stay engaged and involved.  You need to strike while the iron is hot!  This is where you can plug into chat box links to surveys or events that people can sign up for. We worked with schools who sent us their links in advance: signing up for a mentor, signing up for student government, Hall Government informational sessions, fun events such as comedy nights, and links to all the events happening that semester.  We added a section into our agenda where Hoan mentioned all the events people could sign up for while I entered the links into the chat box.