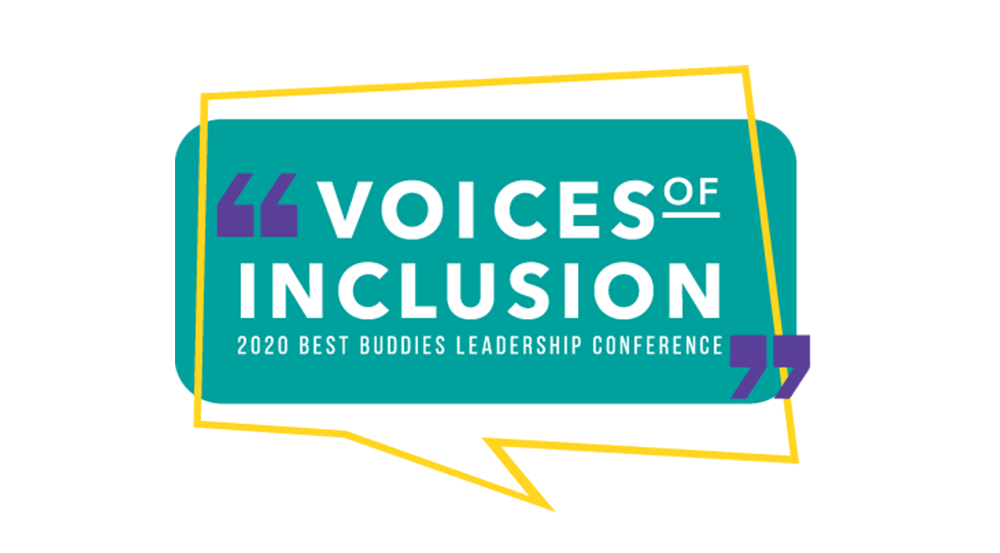 Best Buddies International is a world-wide organization with over 3,000 chapters dedicated to supporting over 1.3 million people with intellectual developmental disabilities (IDD).  For 30 years they have held their Best Buddies Leadership Conference, an opportunity for BBLC leaders, volunteers, and the community from around the world to come together with the goal of inspiring social change within the disability rights movement.  During the conference, attendees learn skills that will help them work towards a common cause in order to positively impact their communities.  They also engage in hundreds of conversations, roundtables, listen to engaging  speakers, and celebrate advocates.
This year, due to COVID-19, Best Buddies decided to host a Virtual Leadership Conference.  It included 50 states, including D.C., 31 countries, and 112 speakers.  Over 4,000 student leaders, community leaders, teachers, corporate partners, and ambassadors were in attendance, making this the largest conference to date!    
For two years in a row I have been honored to be invited as a speaker.  With the changes this year I was asked to provide two pre-recorded sessions.
During the first session I shared practical advice on how to increase excitement, participation, and get better results in virtual meetings and events.  During the second session I shared advice on how to develop resilience and mental strength during moments of uncertainty.  
Because the sessions were pre-recorded, one challenge was that  I could not see the participants, and I needed to figure out how to keep everyone engaged.  How?  By simply using a powerful yet underutilized tool that dramatically increases virtual engagement-the chat window.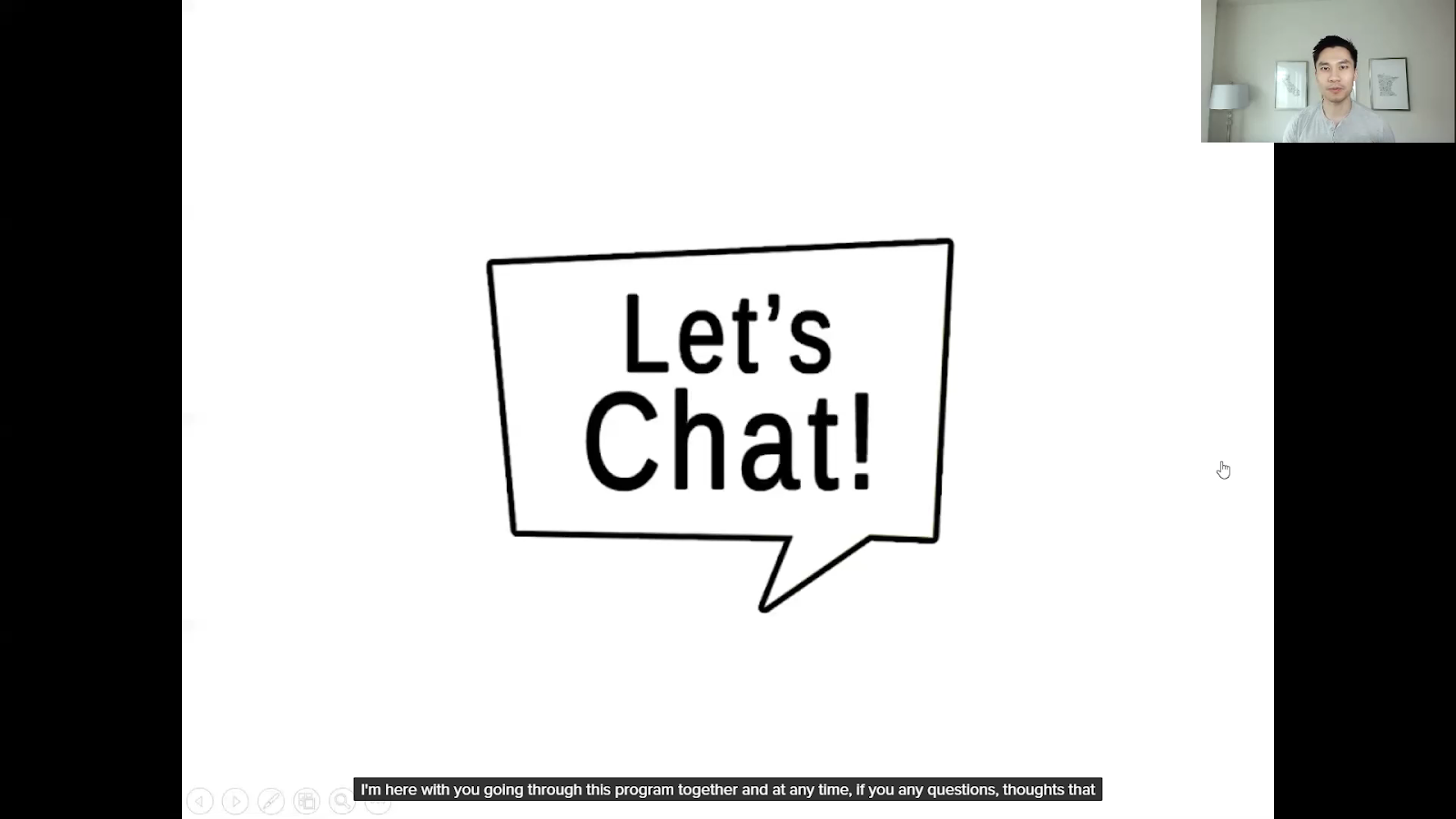 Below are three major benefits of using the chat box during virtual meetings and events:
1) It gives people the opportunity to participate, especially those who are introverts 2) It allows for everyone to be part of the conversation and receive acknowledgement 3) It provides meaningful connection and powerful transformational moments
The chat box was the only means to communicate with participants, so utilizing this tool was essential in having an interactive and engaging event.  I intentionally added in a call-to-action in my pre-recorded messages, asking attendees to type into the chat box where they were calling in from,  I asked attendees questions and had them type their answers in, having them type in their own questions, share thoughts and feedback, and add comments.  By giving them many opportunities throughout our time together to connect with me and each other through the chat box,  they were able to actively participate in and be part of the conversation instead of passively listening to a lecture.
Here are a some examples that demonstrate how powerful the chat box can be: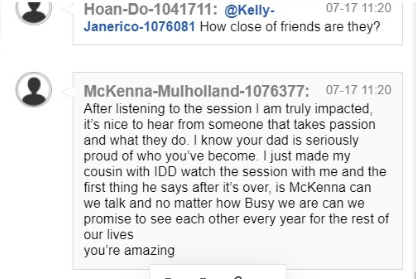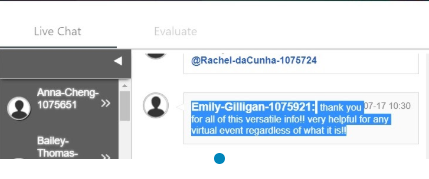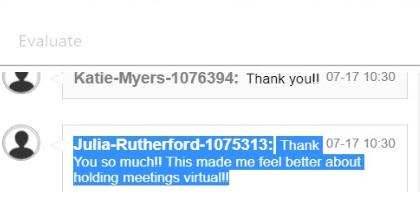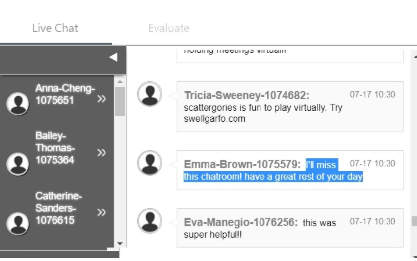 There are more meetings and events happening online due to COVID-19, but they don't have to be long and boring, they can be engaging and exciting and keep attendees focused and looking forward to more.  People like to be part of something, even those who are introverted.  By using easy tools, such as the chat box, it allows a safe space to participate and interact, it allows the speaker to interact and acknowledge each participant.  And it adds value to the meeting or event leaving attendees walking away feeling like they had a great time and engaged in a meaningful conversation.
If you are interested in receiving support in having engaging virtual programs, feel free to contact us.
We would enjoy providing insight and seeing if partnering together would be a win-win.
To schedule a short, no-obligation Success Clarifier CallTM fill out this form