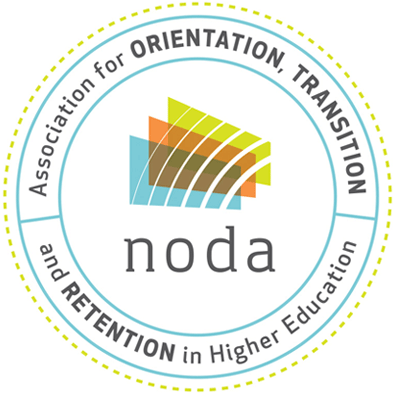 NODA hosted a webinar on May 7th, focusing on addressing basic student needs, safety, security, and retention during the pandemic.  This was an open discussion where several people chimed in to shed light on strategies but also ask questions of colleagues.
One topic of concern is retention of students.  With the current crisis pressing on the need to look at options of going all virtual or returning to campus, many student affairs officials and institutions are concerned about decreased retention rate.  Several participants said they are using Starfish as a means to enter data about students, generate a survey, and measure and track engagement to get a hold around retention.  One participant said that his school is preparing for fall to survey students about their needs, in tandem with the HOPE Project.
Participants discussed the challenges of trial and error tactics for finding the best way to utilize data.  Some tried doing a manual version of Starfish utilizing their survey questions.  Others tried Power BI, from Microsoft, for data management and gathering a list of students and reaching out to them via a survey or focus groups.
1) What are folks doing in terms of getting students to return to the fall, any summer initiatives?
Michelle, OPI faculty and previous board member or NODA, stated that they are moving summer online, trying to have targeted approaches.  They are still working on how to navigate the upcoming fall semester.  She notes that a lot of students are choosing to stay closer to home and this will have an effect on enrollment and retention.
Another participant, Jennifer, stated that they have a monthly enrollment analysis meeting, and they are finding that enrollment has increased with more students taking summer classes.  She mentioned that students are registering at her school for fall classes as a backup plan in case they cannot transfer elsewhere, but, there it is still the question of whether or not people will drop over the summer.  Their admissions department is opening up for first year students to start in the spring to encourage enrollment.  In regards to retention Jennifer states that she wants her campus to do more with peer leaders, increasing the use of their concierge services.
2) What are schools doing regarding food insecurity?
Jennifer said they have an emergency fund that students can apply for and use for different things, such as, electricity bills, gas for their cars, and for food.  They are considering having a food pantry but it may be a challenge for them to do it on a big scale.
Eena, from NYU, says they have courtesy meals and students can go to different offices throughout campus to talk about their need for food supplies.  A student can apply for and be issued a $75 for a card to be used in any dining; they can apply for this card three times, after which there is a deeper conversation with the students around budgeting and priorities.  This, she claims, has been very successful on their campus.
Several other participants said they also have food pantries and one participant said they have a monthly mobile pantry.
3) We want to be advocates for our students; we struggle with focus on enrollment when it's not always in students' best interest to stay enrolled.  Are others struggling with feeling pressure from the higher ups to keep students enrolled?
One participant, Hope, stated that at his school they came in to implement retention strategies by forming a retention council that meets twice a month to discuss such concerns.
Jennifer suggests having research and data on students, whatever you are able to gather, and present that when discussing retention.
Michelle reflects that she feels like students are not being taken into consideration; people are not doing enough to change the culture.
Eena chimed in saying they are preparing for that conversation and states one of her concerns is that "people at the top are making decision without talking with students," whereas she has been including students in every conversation she has.  She stresses the need for people to be supporting each other and colleagues who are advocating for their students, saying, "people who lead with empathy are the people students will remember the most."
The discussion ended with a supportive tone and acknowledgement from colleagues about the hard work everyone is doing to adapt, be flexible, prepared for several scenarios regarding fall semester, and the need to advocate for students' needs as best as possible during these times.
Resources
NODA does retention consultations, you can find out more information by clicking here
Power BI a data and analytics tool
Starfish a data platform for students and staff
Food Pantry resources and ideas: