A Reflection on a Year of Resilience, Growth, and Teamwork!
With 2021 coming to an end, in what seemed like a year filled with many challenges and hard times, I'd like to take a moment to reflect on how this was also a year of opportunity, growth, and resiliency.
All of YOU have shown an enormous amount of perseverance, creative problem-solving, flexibility, tenacity, and the ability to continually focus on the needs and welfare of others.
We want to recognize the amazing leadership we have witnessed this past year from students, staff, and faculty at institutions across the country, along with professionals and various organizations nationwide.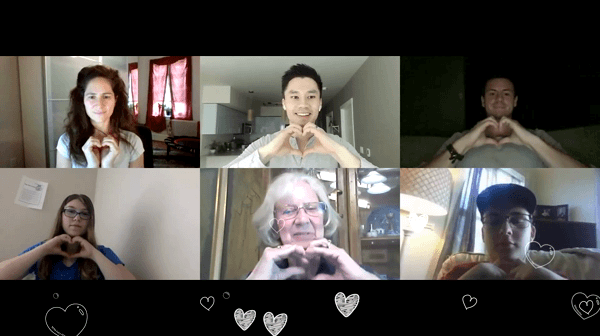 I'd like to share our yearly reflection on the positive impact we were able to create along with our learning lessons from this past year.
"Thank you both so much for your positive energy. I really can't say that enough…You helped us stay excited about the event…it was a good turn out and the people that joined appreciate our time together!"
Jen Tagaban, Director of Residential Life, Cochise College-Douglas Campus
STATS
Over 9,200 students and staff were impacted by our programs, webinars, and training!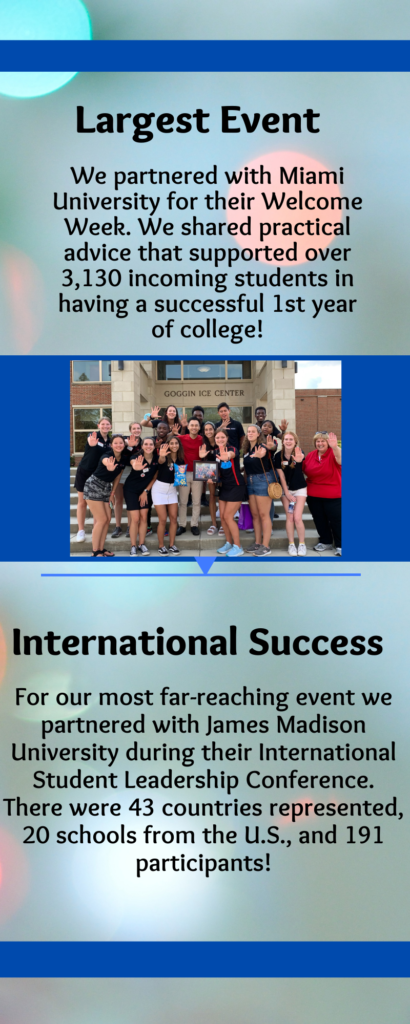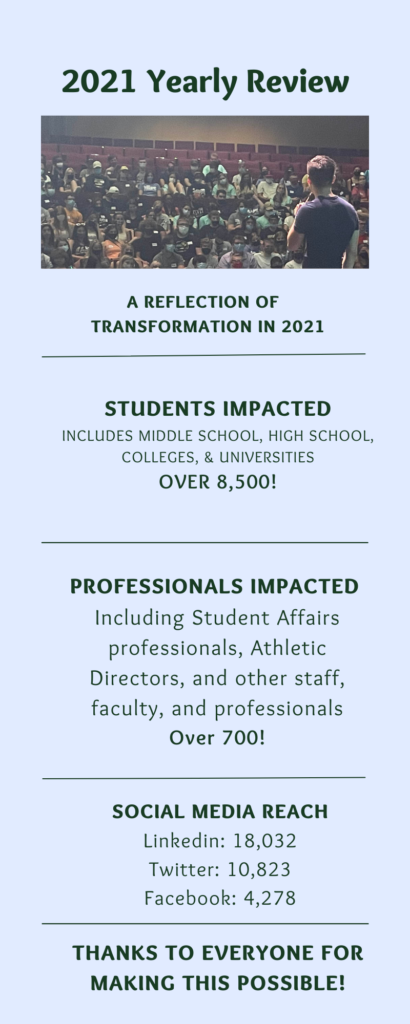 ENGAGING VIRTUALLY TRAINING
We worked with Humboldt State University's Vice President, Dr. Jason Meriwether, to host our virtual four-week staff training, Engaging Virtually-How to Increase Attendance, Engagement, and Results For Your Virtual Event and Programs. We had a very successful training with great outcomes and lots of fun!
This program was an in-depth look at strategies to increase the excitement for virtual programs, review marketing strategies and increase attendance, introduce team building activities, a deep look at a framework for participation, and how to measure progress in reaching goals.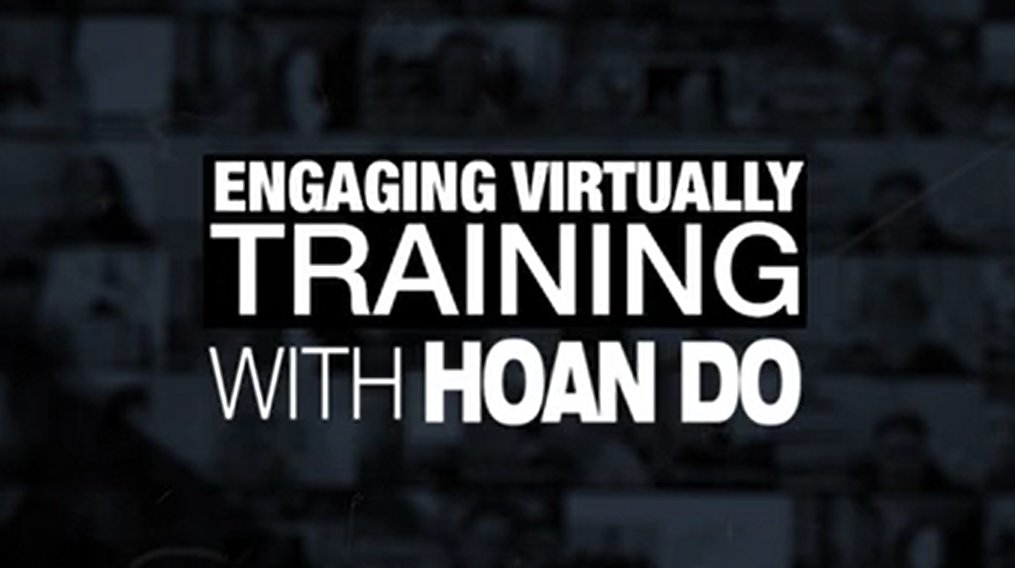 "I'm so glad for the experience and all that I learned from Hoan's presentations."
Pam Kirschner, Admin Coordinator Office of Student Life, Humboldt State University
HIGHLIGHTS
In 2021 our team shifted from virtual events to live, in-person events. Like everyone else, we had a lot of adjustments to make over the past year and a half. A lot of trial and error!
We worked with students and leaders in 43 different countries, including the U.S.
We partnered with schools and organizations to create 50 events over the past year, including 39 virtual and 11 live and in person. We were able to teach professionals how to increase excitement, participation, & engagement during virtual events.
One of the biggest things we strive for is to grow internally as a team, so, with our company growing, we added a new team member, Claudia, responsible for outreach and client development. Siobhan began her new role as the content writer and event manager.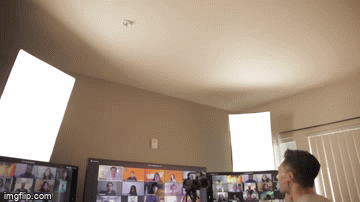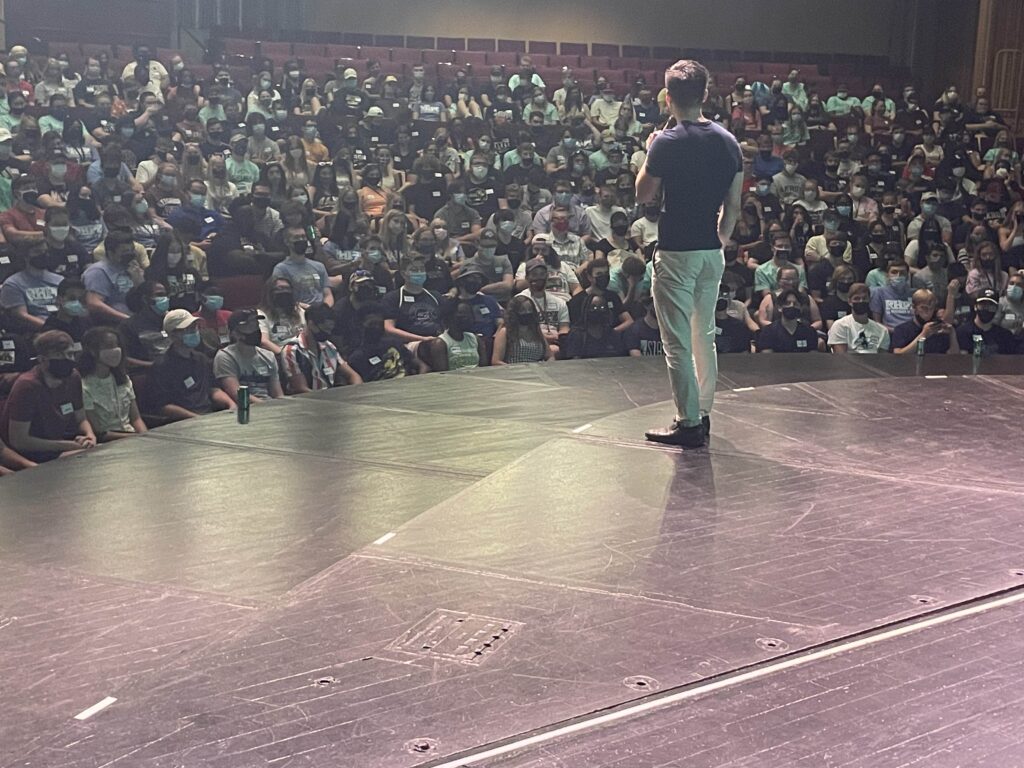 One of the most inspiring events this past year was with James Madison University for their International Student Leadership event. 43 countries were represented, including Dubai, Canada, Paraguay, and many more!
One of the most inspiring events was our partnership with Operation Smile for their International Student Leadership Conference. This was a truly inspiring event that highlighted efforts across the globe to benefit children with cleft palate conditions. Participants attended from the U.S. as well as 21 other countries, including the Central and South American region as well as the Middle East.
Our biggest event was our partnership with Miami University for their Welcome Week, helping to welcome in over 3,130 students for the fall semester!
We were honored to help welcome incoming students to various institutions across the US for their New Student Orientations and Welcome Weeks. And we finished the year with a BANG during our event with DECA Power Trip!
LEARNING LESSONS
Although the year came with a lot of challenges, trial & error, and the need to adapt, it also came with a lot of opportunities for growth.
Creating Vulnerability Virtually & In Person In our virtual events we learned that it is possible not only to engage people virtually but to create a safe environment online where people are able to be vulnerable and share openly. We were able to create that same safe environment during our in-person events, where people felt comfortable to be vulnerable in front of others. We discovered and used tools that allowed participants to share openly.
The Importance of Collaboration & Sharing Knowledge We were able to serve so many people because our team was able to utilize a variety skills and talents. We took the lessons we learned to create webinars and the Engaging Virtually course to share what we learned with other professionals in order to help them thrive.
Progress over Perfection We learned that whatever you resist will continue to exist. We threw ourselves into the virtual world at the start of the pandemic. Through trial and error we learned how to create meaningful and memorable experiences online. We took the lessons that we learned and incorporated new tools to make our in-person experiences even more meaningful and memorable.
This past year has been a true testament to perseverance, collaboration, and teamwork.
So from our team to all of YOU, we thank you for all of your efforts and contributions to a successful year of amazing events! We couldn't have done it without you.