I'm excited to announce that I'm teaming up with Lays to help celebrate smiles across America as part of the #SmilewithLays Campaign! I'm honored to be featured on various Smile bags nationwide.
About the Smiles with Lay's Campaign
The Smile with Lay's campaign benefits Operation Smile, an international children's medical charity for those with cleft conditions, providing safe surgical care.  Lay's captures the inspiring stories and smiles of everyday people throughout the country who have made a positive impact in their communities and feature them on various chip bags.

Lay's commits to spreading smiles nationwide and reminds people that their smiles can make a difference in someone's life!  For each bag of Lay's specialty marked bags sold, a donation is made to Operation Smile.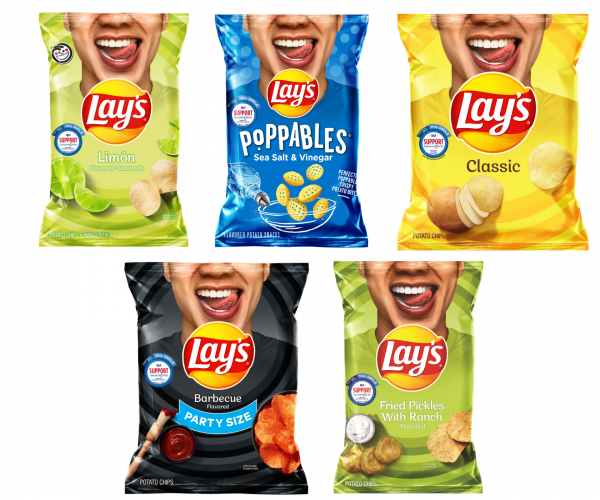 (Limon, Poppables Sea Salt & Vinegar, Classic (Snack Size), Barbeque (Party Size) Fried Pickles With Ranch) 
My Story
I became an inspirational speaker after overcoming and conquering many of my own life challenges.  And, through the examples of my parents, who escaped the Vietnam War, I learned the importance of perseverance, resilience, and grit.
Taking the lessons I learned, I have been fiercely committed to empowering people to overcome their own adversities, by sharing practical strategies to develop resilience & mental strength.
I partner with companies, organizations, and schools, and have positively impacted over a quarter of a million professionals and students through speaking at live events, delivering virtual keynotes, & facilitating unique team building experiences.
I'm honored and excited to share my story and my smile!
How YOU can get involved
1. Grab a Smile with Lay's bag so you can help us spread more smiles across the country 🙂
2. Take a fun photo with one of my Smile Bags, tag me and Lays!
Instagram: @HoanDoDotCom
Facebook & Twitter: @HoanDo
Hashtags: #SmilewithHoan
FOR MEDIA INQUIRIES, INTERVIEWS & COLLABORATIONS
PLEASE CONTACT
Siobhan Kizis
Email: [email protected]
Phone #: 1.866.630.5858
Click here for a press release